6 Crochet Ear Saver Patterns
Protect ears when wearing masks for long periods of time. Use your skills to work up crochet ear savers to wear with face masks.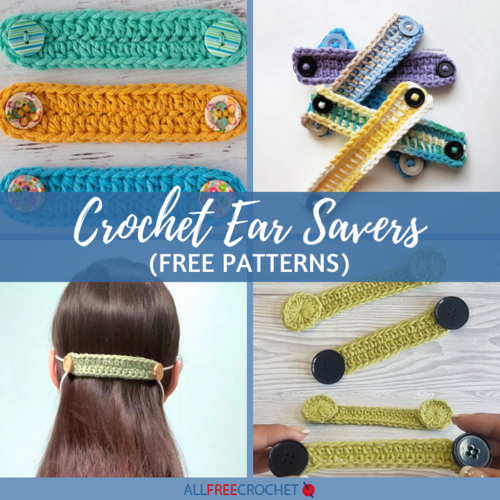 Ear savers (aka ear protectors or mask mates) are helpful for anyone who is wearing a face mask for hours on end.

Not only can elastic and other straps cause pain, but it can lead to infection if the skin is broken and not tended to.

These simple little accessories allow the elastic loops meant to go around the ears to go around the buttons on these crochet pieces instead. How creative! Not to mention that these patterns are fantastic scrap and stashbusters.

This collection of 6 Crochet Ear Saver Patterns includes several different designs and styles so you can choose your favorite. Many people have been making these for hospital and other essential workers as a way to say thanks and provide a little bit of relief.

Whether you're making a few for your family, friends, or to donate, you will find these free ear protector patterns to be just what you need.

PLUS! Find a few masks, headbands, other accessories, and a few helpful resources on this page, including this video right below that show you how to add embellishments to a crochet project using a button.
Your Recently Viewed Projects