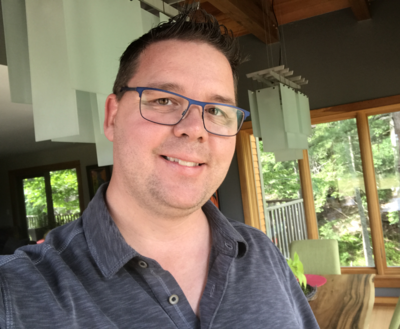 Michael Sellick is one of the world's leading crochet socialites found on YouTube and Facebook. A fun fact, he's one of the original YouTube hosts for AllFreeCrochet back when we first started to offering online videos to crocheters.
 
Michael is known to most as Mikey from The Crochet Crowd. Founded in 2008 with the mission to bring the community together at a time of his life when it felt upside down. Through crocheters coming together on his YouTube Channel, he went onto develop The Crochet Crowd social platforms and website.
 
He is known for being informal, sometimes a bit risky but definitely not a crocheter 'that plays by the rules'. He believes that a crocheter should find their own way, own methods and not be scared to play with yarn in a way that makes them happy.
 
Since the beginning, Michaels personal mission is to keep the education to an easy level with the occasional intermediate-level projects. He focuses on free patterns with the idea that if new crocheters can pick up new skills, they may be enticed to dive harder into more skill-building techniques, buy pattern books and, of course, enjoy a larger diversity of yarn.
 
Michael is based out of Nova Scotia, Canada and teaches USA crochet terminology projects. He has partnered with Yarnspirations, Red Heart and, of course, us here at AllFreeCrochet.com in the effort to make crochet inclusive to all.
 
He, along with his partner, Diva Dan, are the producers of the Crochet-Cruises.com. Yes, a floating retreat for crocheters on board cruise ships. If you think crocheting at home is fun, try living a week or so on board a cruise ship with some happy hookers! It may have you hooked, pun intended.
 
Michael has been busy creating crochet videos, especially for AllFreeCrochet. You can see them on our YouTube channel. In addition, you can find his entire video library on his YouTube channel.
Table of Contents
Your Recently Viewed Projects