15 Best Crochet YouTube Channels
If you love crochet YouTube videos, then be sure to look at this list for channels you'll want to follow!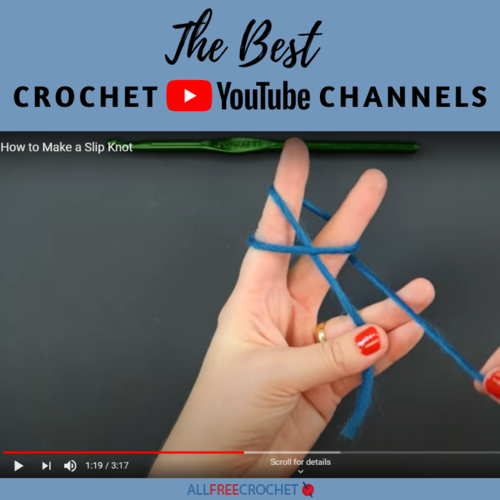 The world of YouTube crochet is vast, especially right now. Over the years, more and more crocheters have created channels in order to share their methods and patterns. You can find everything from beginner stitch tutorials to full patterns in one or multiple video series.

If you are a visual learner, then you will definitely appreciate these YouTube channels, since there's a huge variety of instructions for all skill levels. This list of the 15 Best Crochet YouTube Channels is full of channels you'll want to subscribe to. This page includes some of our favorites that we hope you'll love too.

We know how great crochet videos are, which is why we make a bunch in our craft studio with several popular designers. For this list, we couldn't include *every* channel out there, especially because there are so many that have amazing content, but we tried to include the channels we use ourselves and those we think you will get the most use out of. You certainly won't want to miss out on following any or all of these YouTube crochet videos.

So, get ready to hit that "subscribe" button because this collection is going to provide you with over 15 channels for crochet on YouTube that you'll want to start following right away. Not only will you appreciate the crocheters here but you'll love the YouTube crochet patterns you find, too.
 
Your Recently Viewed Projects