Top 12 Crochet Blogs for Beginners
These are the best yarn blogs to teach you how to crochet.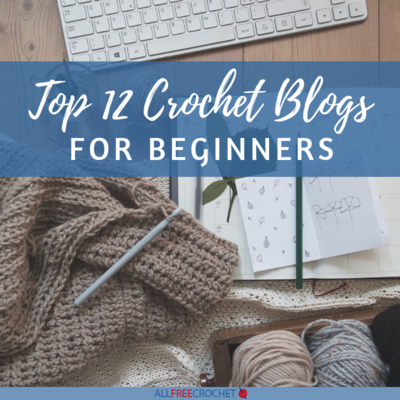 Whether you're a seasoned vet or you're brand new to the world of crochet, you know that jumping into the world of crochet as a beginner can be overwhelming. Learning how to crochet takes skill and patience, but once you get the hang of it you will be addicted.

At AllFreeCrochet, we have the pleasure of working with so many fantastic crochet designers and bloggers, which is why we've rounded up the Top 12 Crochet Blogs for Beginners.

The crochet bloggers we've featured in this collection are pros at publishing free crochet patterns for beginners with pictures, video tutorials, and clear written instructions.

Once you have learned a few of the basic crochet stitches commonly used in crochet patterns, you're ready to get started with beginner level patterns.

Some of the easiest patterns for beginners to tackle are square or rectangular designs like dishcloths, granny squares, or scarves. With plenty of pictures for each step and easy to understand instructions, however, beginners can also take on projects like hats, afghans, and even easy amigurumi patterns.

As you take a look at each of the beginner-friendly crochet blogs below, you'll notice each blogger provides amazing, crisp photos, clear and concise directions, and best of all, their patterns are free! Once you learn how to crochet the easy, beginner patterns, you'll want to try some of the more challenging patterns that you were once too timid to attempt.
Table of Contents
Your Recently Viewed Projects