11 Crochet Basket Patterns (for Your Home)
Find the coolest free crocheted basket patterns that can be used anywhere in your home with this collection.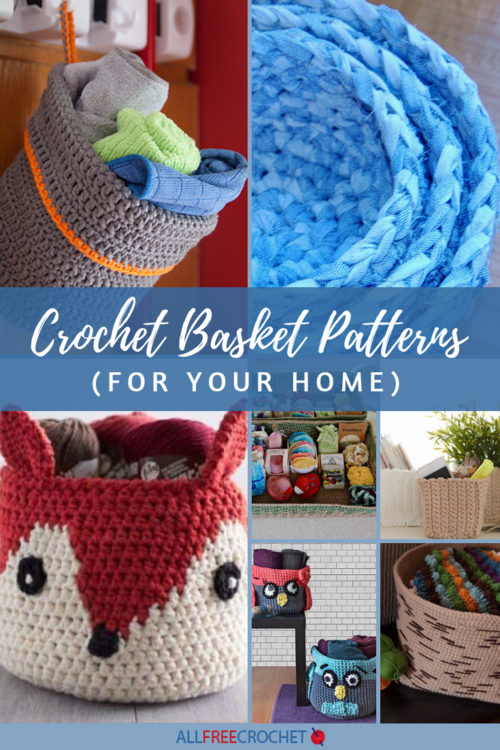 Some days are perfect for being lazy, sitting around the house, and curling up with a nice, warm blanket. Other days are great for being productive, tidying up, and being proud of the work you can do even around your own home. With these 11 Crochet Basket Patterns (for Your Home), you can easily make some of the best crochet patterns some of the most useful as well.

If you're anything like me, you can't stand messes. When I look around my house, I don't want things piled up everywhere or for something to just not have a place. I love being organized, overusing label makers, and making lists of what still needs to be done. Call it a Type A personality thing, but I think that everyone enjoys being cleanly no matter how much they may not enjoy the work it takes to actually clean.

That seems to be the biggest struggle people have: they look around and see the mess, but don't know what to do with it or just don't want to take the time to clean it all up. Find a solution to both of these problems by working up a crochet basket pattern. With just one crochet basket, you have a place for some of that mess to go, plus it's easy!

Crochet basket patterns can be as fun or as simple as you want them to be, so find the best one for your style and the atmosphere of your home. Then you can start being organized and neat at all times, and you've got a few new crochet patterns under your belt.
Your Recently Viewed Projects