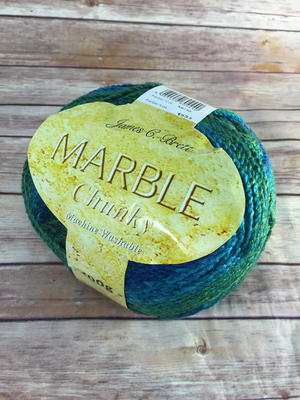 Regardless of what time of year it is, it's always fun to work with chunky yarn. Bulky yarn allows you to start and finish a project fairly quickly because not only is the yarn thick, but you're working with a larger hook as well. When trying to find the best chunky yarn there is, I wasn't surprised at what I found. From popular yarn companies like Red Heart, Lion Brand, Yarnspirations and Premier there is always a bulky weight yarn worth making a crochet pattern with. Bulky yarns are great for crochet hats, scarves, mittens, afghans, and even a few year-round items like baby booties or blankies. Below you will find the best of the best chunky yarns you must add to your yarn collection. After all, you can never have too much yarn!
---
Want to learn about other yarn aside from bulky yarn? We have tons of amazing yarn reviews about the latest and greatest! From worsted weight yarn, to lightweight yarn and even unique yarn you didn't even know existed, we have it all.
---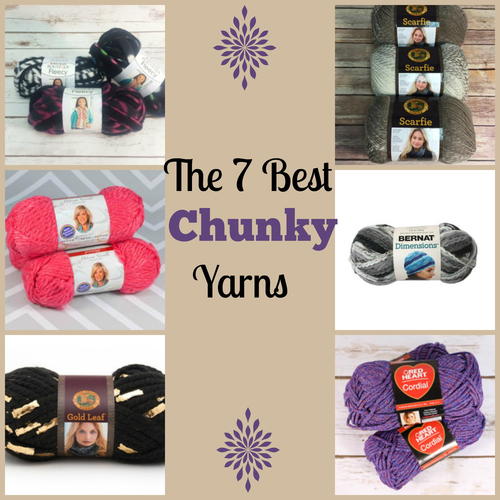 The 7 Best Chunky Yarns

Lion Brand Scarfie Yarn: Scarfie yarn is so soft and chunky that you can start and finish a project in just one night! Scarfie yarn is a lofty wool blend, with a soft striping ombre effect when working up a project. The gradual shading from one color to another looks amazing.

Bernat Dimensions Yarn: Dimensions yarn is not only chunky and warm, but it looks like a fluffy animal that I want to cuddle with. Super soft to the touch, this yarn allows you to create a thick and thin textured look with ease. Dimensions is 70% acrylic and 30% wool and contains both think and thick strands, so all you have to do is stitch!

James C. Brett Marble Chunky Yarn: This yarn is 200g of 100% acrylic, and machine washable, but clearly states you should not use chlorine bleach. This yarn knits to most chunky patterns and is really easy to work with. You can easily whip up a crochet hat in no time!

Premier Serenity Active Yarn: Premier Yarns created the perfect workout material in the Deborah Norville Collection. This yarn is made to be on the go, and will save you from paying massive amounts of money for new clothing and accessories. You'll love the super bulky yarn against your skin.

Red Heart Cordial Yarn: Red Heart's Cordial yarn is not your typical bulky weight yarn; it's actually a braided cord and works exceptionally well for crochet jewelry, bag patterns, kids crafts, and more. Cordial is a 100% polyester bulky weight yarn that uses a 6.5 mm crochet hook size (K-10.5).

Lion Brand Gold Leaf Yarn: This is a wool blend yarn printed with gold or silver foil that creates a modern, unique, and artistic look to any crochet pattern. When you crochet with this chunky yarn, your project will have randomly spotted places with the gold or silver.

Red Heart Fleecy Yarn: This super warm and snuggly material is a printed fleece that's been cut into strips. An added track along the top makes it easy to use this fleece yarn for various crochet patterns including afghans and baby blankets. With seven amazing and colorful prints to choose from, you're sure to find the design you're looking for.
---
For a chance to win some fabulous yarn and other crochet products, be sure you check out all our giveaways! We're constantly giving you the chance to win something new!
---
Your Recently Viewed Projects