15 Free Crochet Turkey Patterns for Thanksgiving
These turkey-tastic appliques, coasters, and more are the most festive way to decorate!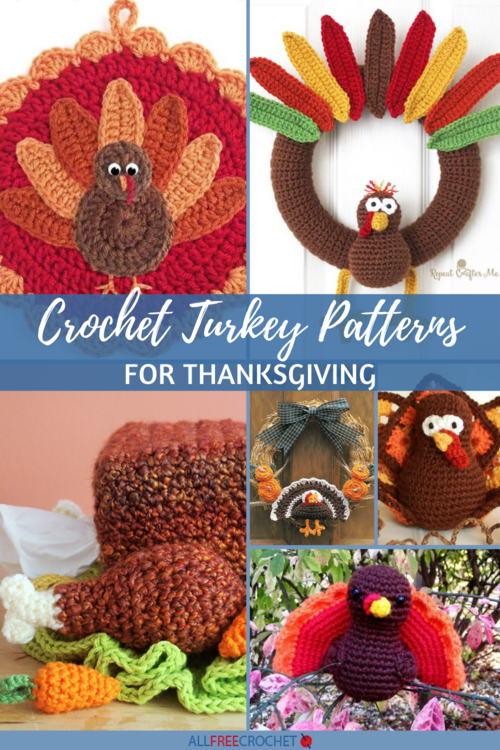 Are you looking for some turkey-tastic Thanksgiving crochet projects? Well, we have them all here in this collection of 15 Free Crochet Turkey Patterns for Thanksgiving! They're super cute and you can whip them up in no time.

Get ready for the holidays with this great collection. It's so fun to give thanks for all the great crochet turkey patterns out there. I've seen some really neat Thanksgiving crafts in my lifetime, including some crocheted wreaths.

You can decorate your home with these patterns or dry the dishes. When you have guests over for the holiday, they'll love what you've done with the place. One of my favorites is the Turkey Dishcloth; it's so gorgeous that you wouldn't even know it was a dishcloth.

For those of you not quite sure of the true meaning of Thanksgiving, here's a little piece of information from Wikipedia: "Thanksgiving Day is a harvest festival celebrated primarily in the United States and Canada. Thanksgiving is a holiday to express thankfulness, gratitude, and appreciation to God, family and friends for which all have been blessed of material possessions and relationships.

Traditionally, it has been a time to give thanks for a bountiful harvest. This holiday has since moved away from its religious roots. In the United States, Thanksgiving Day falls on the fourth Thursday of November. In Canada it is celebrated on the second Monday in October."
Free Crochet Turkey Patterns for Thanksgiving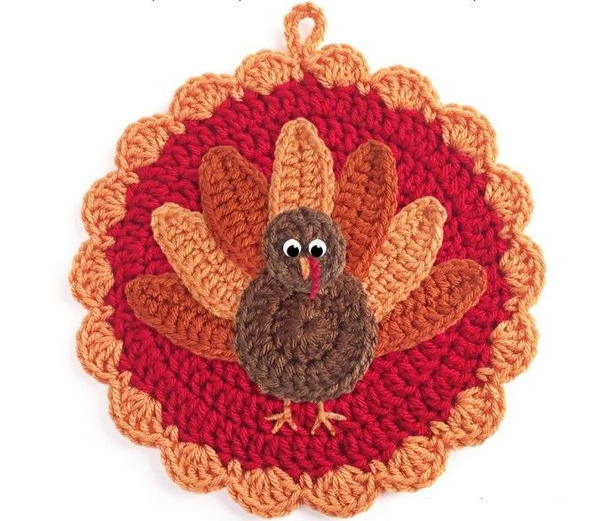 Gobble Coaster

A coaster like this one should never be used as a coaster but a beautiful decoration. If you must use it as a coaster, then put something small on it so you can still see the full detail. Love it! This is one of those free crochet turkey applique patterns that can be used in many ways, including as a coaster or as the motif inside a granny square!

Click here for free crochet pattern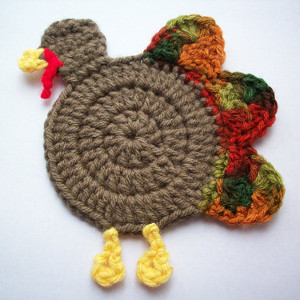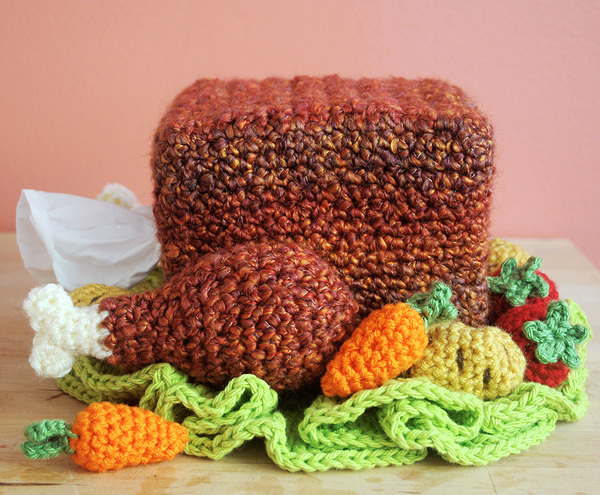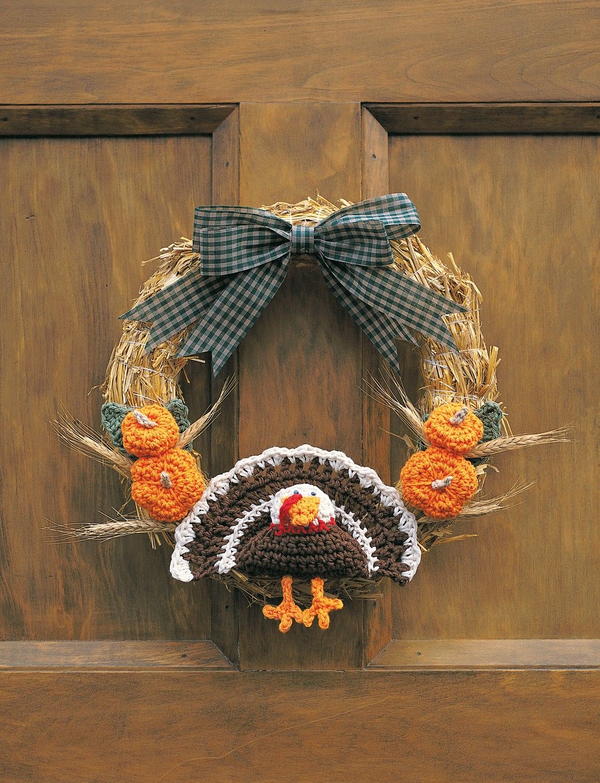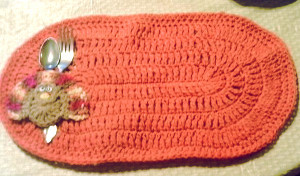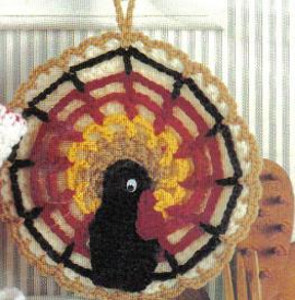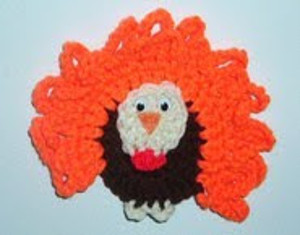 Thanksgiving Dinner Placemat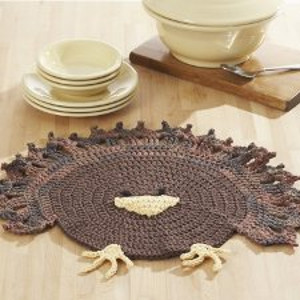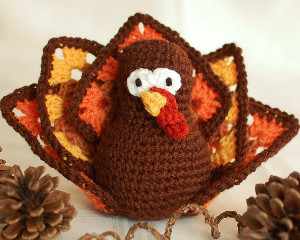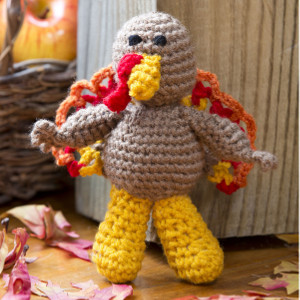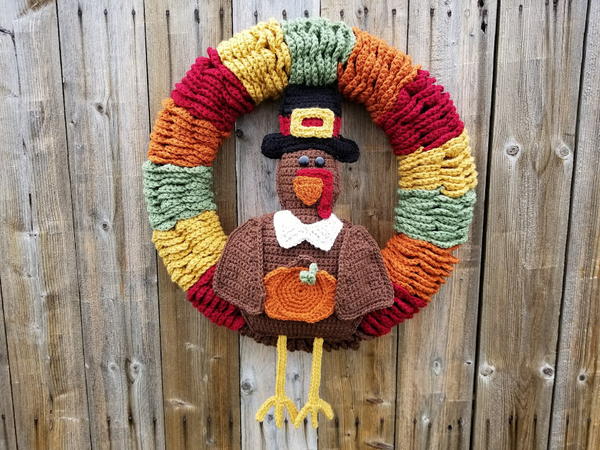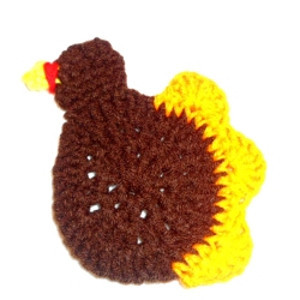 Your Recently Viewed Projects