How to Crochet a Magic Circle
Learn how to crochet the magic ring with this easy-to-follow crochet circle tutorial.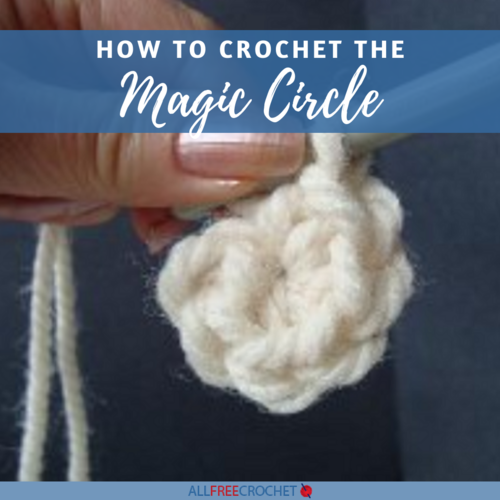 What's the difference between the magic circle, the magic ring crochet technique, and the magic loop? They're all ways to start a crochet project in the round and... they're all different names for the same technique!

The crochet magic circle, also known as the magic ring and the magic loop, allows you to pull the hole closed for a more defined look. Follow this crochet tutorial to learn this stitch. Magic circle crochet patterns can be used for a variety of patterns including crochet hats, scarves, bags, and more.

When crocheting in the round, there are several ways to start: you may chain 4, slip stitch to join and form a ring, you can chain 3 and make double crochet stitches in the 3rd stitch from the hook, or you can begin with the magic crochet circle.

The first two methods will leave a hole in the center of your work, but the 'magic ring' crochet technique will allow you to pull the hole closed, letting you work into an adjustable ring until you've increased your stitches enough to close up the hole.

Be sure to subscribe to our daily newsletter to receive TONS of free crochet patterns delivered straight to your inbox!
Below, learn how to crochet a magic circle with a video tutorial and written instructions (with pictures). Then check out the set of free magic circle crochet patterns to try. This complete guide will make you a master of these techniques in no time.

What is a Magic Circle?
A magic circle is a way to start a crochet project that doesn't involve chains, tension, or holes. It's one of the most popular ways to start different types of crochet projects but particularly important and helpful for amigurumi and round crochet patterns.
 
Magic Circle Crochet Video Tutorial:
For the visual learners, learn how to crochet the magic loop by following along with this YouTube video right below. As helpful as the photo tutorial is, seeing the movements in real-time always helps crocheters understand what to do.
 
How to Crochet the Magic Circle:
FIRST: Want to save this pattern tutorial for later or print it out in an easy-to-follow format? Get our free printable PDF.

Click Here to Download
the How to Crochet a Magic Circle PDF
How to Print the PDF:
Printing this is as easy as 1-2-3! If you're not familiar with printing PDFs, here's the step-by-step, along with a few tips.
Click the red button right above this section that reads, "Click Here to Download the How to Crochet a Magic Circle PDF". Or, just click this link here to download.

Find and open the PDF.
Pro tip: You may see the download appear at the bottom of your browser window, and you can open it from there. Or check wherever your downloads are set to save to (the Downloads folder is often a default location).

Click the "Print File" button, choose the printer, choose how many copies you want, make any additional adjustments needed for personal preference, and click the "Print" button.

Grab your hook, yarn, any other supplies needed, and you'll be ready to crochet this beauty!
Magic Circle Tutorial:
If the above magic circle crochet video tutorial wasn't enough to help you crochet the magic loop, this step-by-step photo tutorial should help you figure it out!
To make the magic loop and learn how to crochet circles, first begin in the same manner as usual in crochet: Make a loop.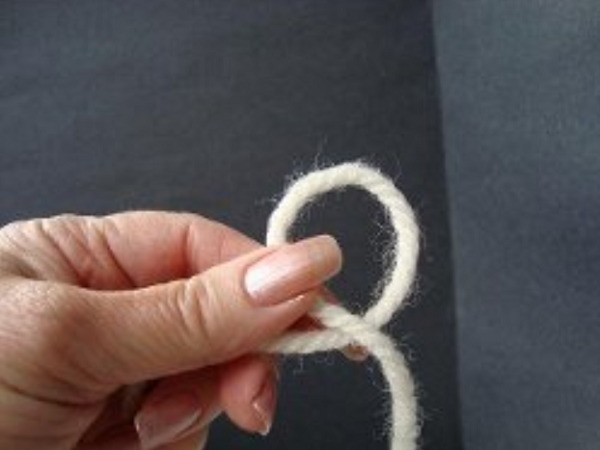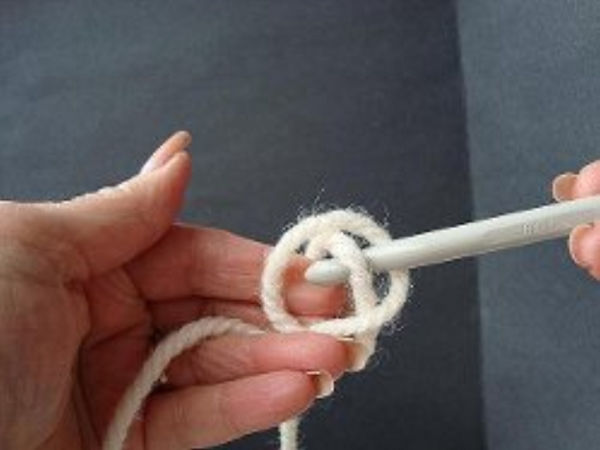 Pull through the first loop.
Pick up the yarn again to make a chain stitch.
Pull through the loop. (Chain stitch completed.)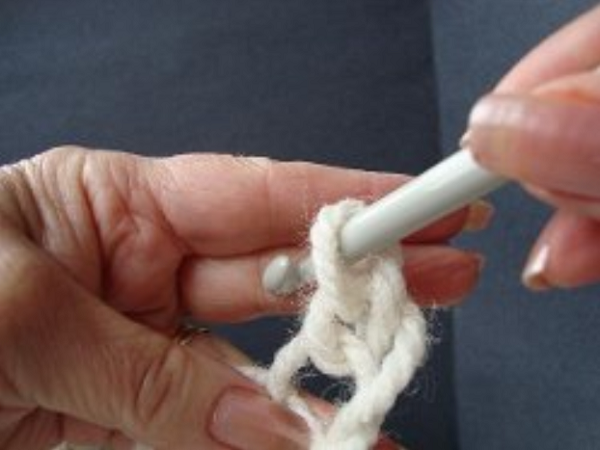 Pick up the yarn again to begin a single crochet stitch.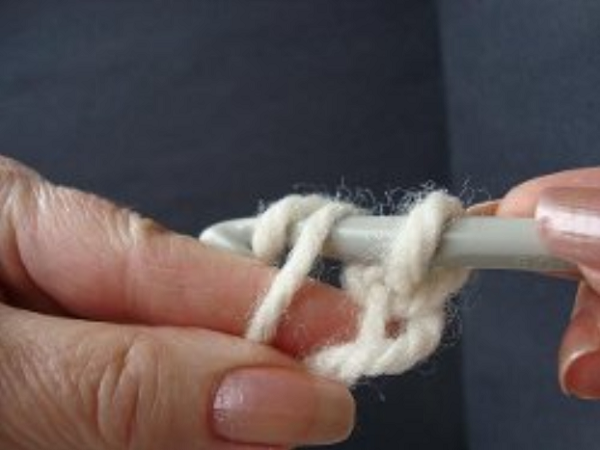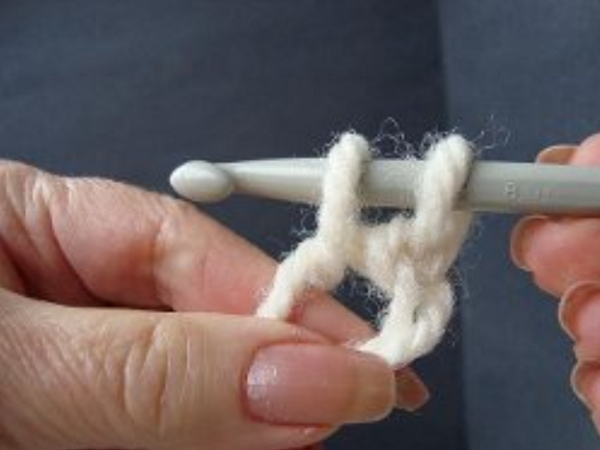 Pick up the yarn again, and finish the single crochet stitch.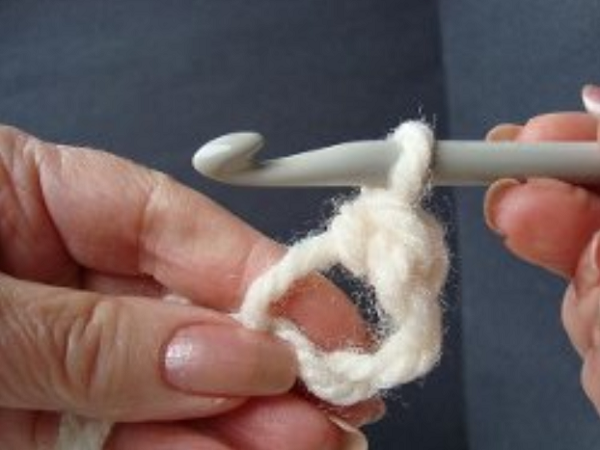 Continue to make single crochet stitches in the main loop.
At the end of the round of single crochet stitches, pull on the yarn end to gather the hole closed, and continue with your pattern.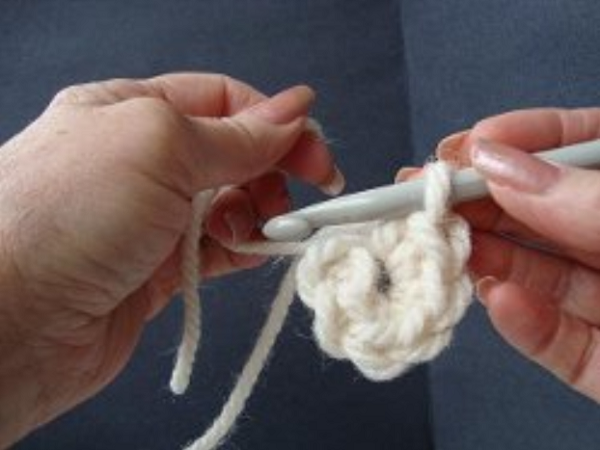 Photo shows the magic circle finished, with the hole gathered closed.
Magic Ring Crochet Patterns
What did you think about our magic loop tutorial? If you think you have a handle on the crochet technique, check out some of our top patterns that use the crochet magic circle technique below!
Vineyard Grapes Granny Square - With a beautiful color combination, this garden-tastic granny square will delight you.
 
Recycled T-Shirt Crochet Rug - Shown below! Not only is this crochet rug gorgeous, but it's functional too. Add this for the perfect addition to any home.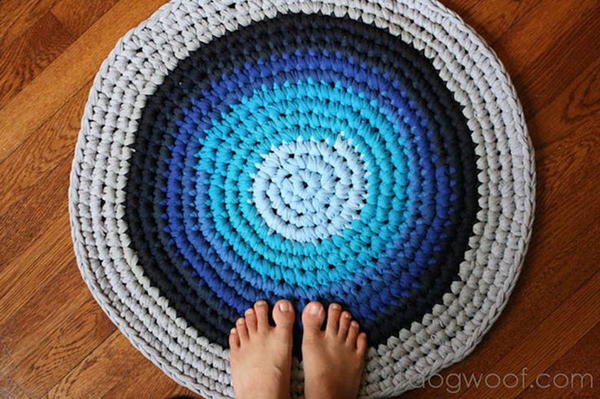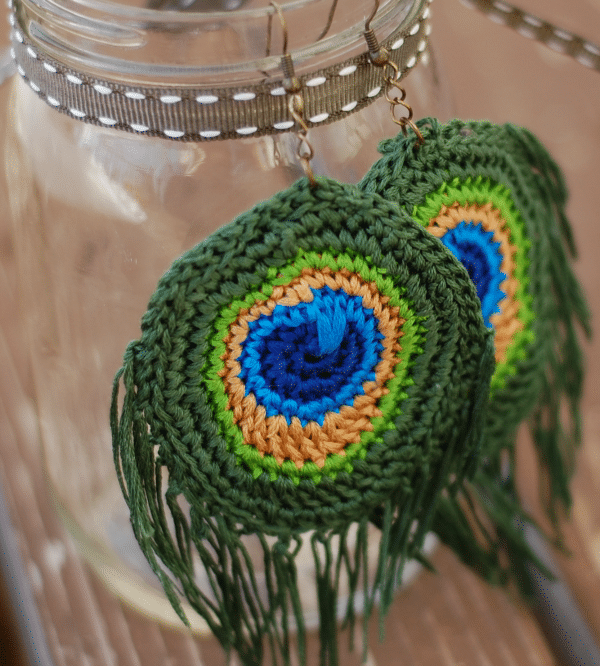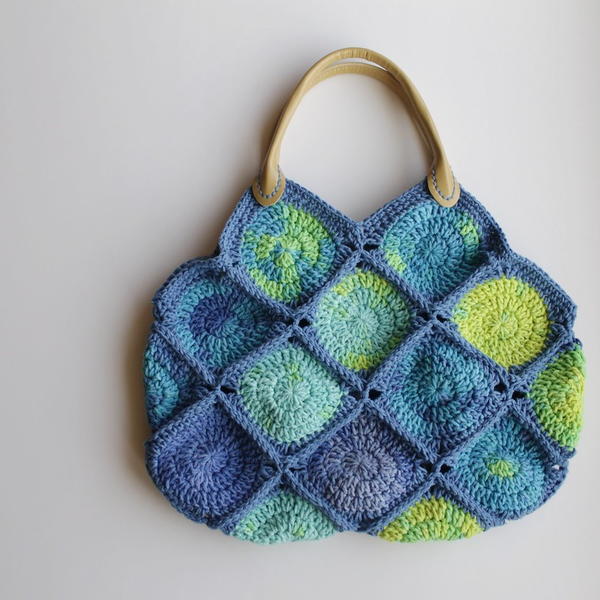 Your Recently Viewed Projects