Latest Free Crochet eBooks
Free crochet eBooks are the ultimate resource for crochet. Each eBook includes a collection of free crochet patterns organized around a theme, such as holidays, winter wearables, comfy afghans and plenty more. You can easily download and print out each book for on-hand reference while crocheting. On this page, find our most recently published eBooks.
For help downloading our eBooks, see our help document here.
5 Easy Tassel Crafts and DIY Pom Pom Projects - From our friends at FaveCrafts! Learn how to make pom poms and various tassel crafts to add an element of on-trend style to your accessories and home décor.
 
Scrap Yarn Crochet Patterns: 11 Free Stash Busters - Are you ready to bust that stash? Use leftover yarn to create beautiful crochet patterns. Crocheting with scrap yarn is eco-friendly, budget-friendly, and allows you to use your creativity and imagination!
 
Crochet in Color: 11 Colorful Crochet Patterns - Crochet the rainbow! If you've never dared to go bold with your decorations or wardrobe then now is the time to do so. Get out of your comfort zone and make some vivid rainbow crochet patterns.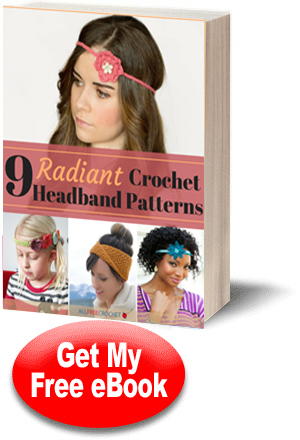 9 Radiant Crochet Headband Patterns - These 9 radiant crochet headbands are fun and fast to make, and they're perfect for any season! Choose from cozy, warm crochet earwarmers to light and summery crochet headbands.
 
8 Different Crochet Stitches: Learn to Crochet Something New, Volume II - Just by changing up your crochet stitches, you can experience crochet in a whole new way. Learn this set of stitches and you'll be well on your way to mastering all things crochet!
 
Make a Crochet Cowl: 10 Crochet Cowl Patterns - Unlike scarves, crochet cowls will stay in place. No need to re-wrap or adjust; they'll stay perfectly snug around your neck. Make a statement after you make a crochet cowl for autumn.